What: ........... An Online Webinar
When: .......... August 7th at 3 p.m. Eastern Time
Where: ......... On a Restricted VIP Website!
Price: ........... FREE (A $389 Value, Access Is Limited)
Your Chance to Reserve Your Spot to This
Live Webinar Could Expire in…
Warning: Leaving This Page Will
Result in You Giving Up Your Free spot.
Register Your Email Below To Make Sure You Don't Miss A Thing...
FROM THE DESK OF
MARC S. MICOZZI, M.D.
Dear Faithful Reader,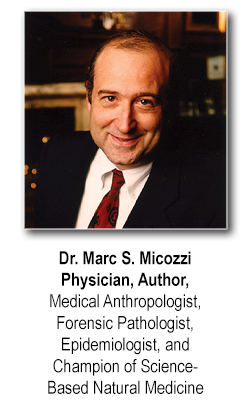 If you or a loved one wants vital information about a chronic disease of any kind, I have some good news for you…
Studies show targeting and eliminating chronic inflammation could be THE KEY to powering down disease inside the body.
And there is a simple, natural inflammation fighter that's giving new hope to patients lucky enough to have found it.
It helps reduce the inflammation linked to all kinds of diseases, including:
Cancer
Alzheimer's
Heart Disease
Diabetes
Arthritis
And more
I call it "C-97" because it's been shown to target and help eliminate deadly inflammation in 97 different ways!
In one exceptional case I discuss, it even helped terminal cancer patient Diane Fowler cheat death.
That's why I'm hosting an urgent, live webinar on Sunday, August 7th.
The event will start at 3:00 PM Eastern Time and last about one hour. (If you can't make it … still sign up as there will be a rebroadcast at 8:00 PM Eastern Time.)
During this live presentation, you will see…
The stunningly simple technique that helps extinguish inflammation – in 97 different ways
A potential antidote to brain inflammation – one study showed this substance is powerful enough to start growing NEW brain cells in vitro in just 5 hours
The miracle mineral that helps slam the brakes on inflammation and could help reduce heart attack risk by 41%
And the breakthrough way to PREVENT and FIGHT diabetes – without depriving yourself
My Inflammation Fighting Summit will air at 3:00 PM Eastern Time this Sunday, August 7th and last about one hour.
This is hands-down one of the most life-changing presentations I've ever given… and we expect spaces for this event to fill up quickly.
So, if you wish to attend, I encourage you to sign up now.
Just Enter Your Information Below to Sign Up for the Inflammation Fighting Summit for Free
But Hurry: Spots Are Limited.